Leisure or livelihood: Team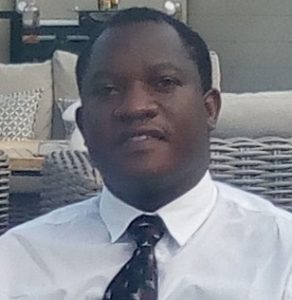 Dr Michael Udedi
(Co-Investigator)
A mental health clinician, health care manager and public mental health specialist with over 10 years' experience of mental health research focusing on improving access to mental health care. He is a PhD graduate of the University of Malawi supported by the African Mental Health Research Initiative and one of the first PhD-trained mental health clinical researchers in Malawi.
He holds an administrative and leadership role at Non Communicable Diseases and Mental Health Unit under the Clinical Services Directorate in the Ministry of Health (Malawi) as an Assistant Director of Clinical Services responsible for mental health. He is also an Adjunct Assistant Professor and a Postdoctoral Fellow at University of North Carolina at Chapel Hill.
Michael has policy, research, and methods experience and has published over 25 scientific publications. His mental health career focuses on the integration of mental health care as well as improving quality of mental health care through research and policy work.
In his role as Assistant Clinical Director of Clinical Services responsible for Mental Health Services he has been instrumental in the development of the national alcohol policy and the non-communicable disease action plan, review of the national mental health policy among other strategic documents.
He is a co-investigator on the British Academy funded Leisure or Livelihoods project.