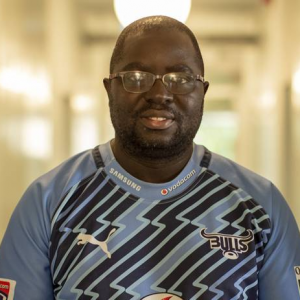 Dr Manase Chiweshe
(GRA Co-Chair)
University, South Africa.
Dr Chiweshe is an expert on football research in Africa with published work on corruption, gambling, gender, fandom, governance, and globalisation of the game. He is the author of the book, The People's Game: Football Fandom in Zimbabwe. As a sociologist, his work mainly revolves around everyday life in African spaces.
Manase is a Co-Chair of
Gambling Realities Africa
and presented on his ongoing work on soccer betting in rural and peri-urban Zimbabwe at the inaugural conference. You can watch his presentation
here
.